BrokersShow Virtual Expo Taiwan opened and made a hit with a high turnout
The first virtual expo held successfully in Shanghai has been highly recommended by both investors and brokers, making people panting for more such expos. To the delight of these people, the much-anticipated BrokersShow Virtual Expo Taiwan opened today.
Let's have a glimpse of how popular and impressive it was.
The expo attracted a total number of 10287 participants within just an hour after opening, fostering a lively atmosphere. The excitement and thrill that consumed our participants were perceptible even in front of the screen.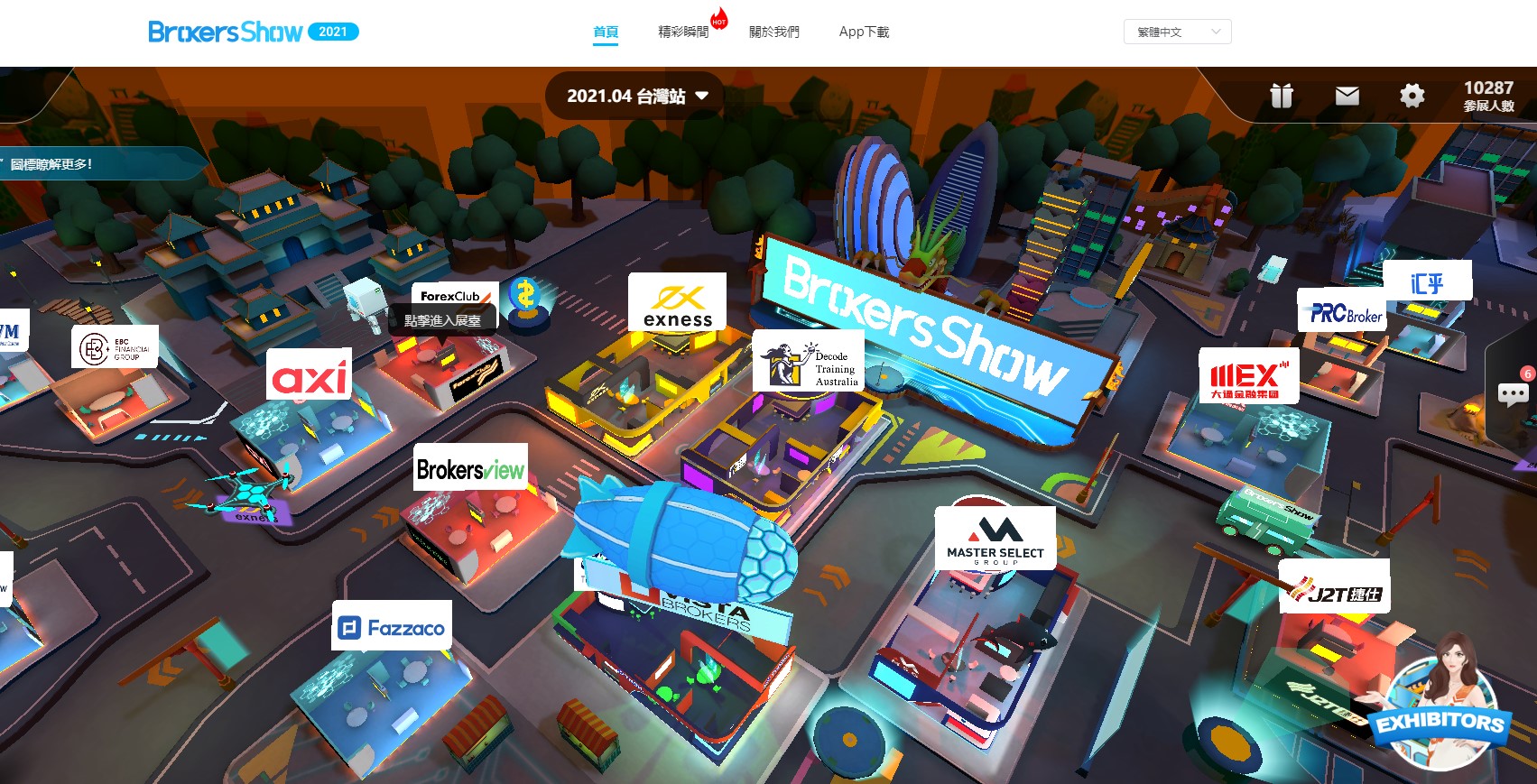 On opening the applet, website or the H5 platform of BrokersShow, an opening animation featuring the mascot "Chuckling Monkey" against a background of landscape buildings all over the world could be seen. Unlike the poor image quality of other online financial exhibitions, the home page of BrokersShow featured realistic exhibition halls and booths, courtesy of Unity3D engine. With the priority given to the definition of brands, we managed to foster a futuristic miniature world using scene models with regional characteristics, marvelous matches of light and color, diverse dynamic roles and flight vehicles as well as dazzling firework special effects. The graphic exhibition halls and multiple three-dimensional booth scenes simulated in the expo were truly eye-opening.Several willowy beautiful girls were dancing vigorously on the stage, attracting many to appreciate. How realistic!
A constant influx of investors into the expo brought the total number of participants to 11256 . Investors were lingering around their interested and ideal broker booths. A closer look revealed that investors gathered and chatted with relish in front of every booth.
The booming number of participants led to a surge to over Hundreds of comments. Many participants marveled, "It is just amazing to be able to participate in a virtual expo!" Some said, "Participating in a virtual expo is economical and time-saving." Some commented, "The greatest convenience of a virtual expo is the chance to have real-time interactions with brokers during the whole day, and more such virtual expos are expected by Organizer."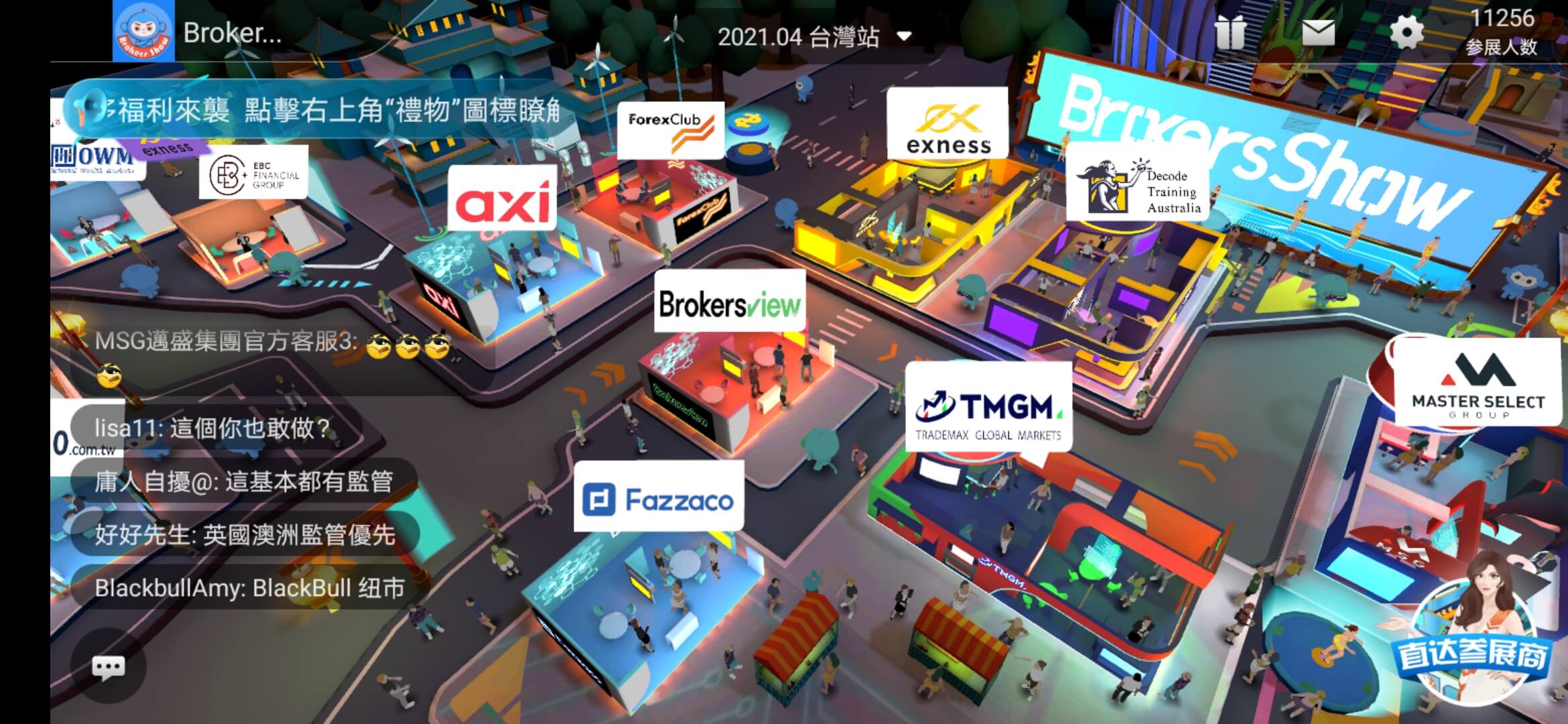 Brokers shared a strong affection for the virtual expo, saying that the virtual expo had markedly elevated their hospitality capacity which enabled them to provide service to more investors without much complicated preparation.
Here you are kindly reminded that BrokersShow Virtual Expo Taiwan lasts for only two days. Join as quickly as possible and stop hesitating. A raft of gifts including iPhone12, Apple Watch SE, Apple AirPods, Switch, famous 16-year-old sorghum liquor and Oolong tea from Taiwan are up for grab. A series of instructive speeches are provided. A variety of discounts are offered. Don't lose this opportunity to take home diverse bonuses.