1 Day Countdown: Meet Top Traders at BrokersShow
BrokersShow has always been highlighted by its live lecture where top traders share their views and insight on the market with attendees. This time, BrokersShow has invited a 8 top lecturers to ease attendees' way of forex trading.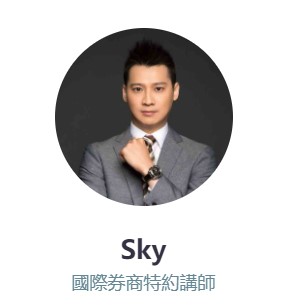 Sky, guest lecturer of an international broker & lecturer of a well-known financial institute, with 15 years of experience in financial and real estate investment. Sky once hosted international trading competitions and worked as a financial analysis columnist and financial consultant.
Speech: How to create effective investment in the rapidly recovering US economy?
Description: In the post-pandemic era, vaccines are shared across the globe, and the US economy is recovering faster than expected, causing a basket of USD indexes to bounce back . As the yields on the US treasury bond surged due to rising expectations for inflation, capital started to flee from emerging markets, affecting the valuation of Taiwan stocks. TWD depreciates because foreign investors dump Taiwan stocks and transfer funds overseas after converting TWD to foreign currencies.
Taiwan's dependence on export, along with its central bank's attitude in preventing TWD from appreciation when facing the possible action of the US to label Taiwan an exchange rate manipulator, has stopped USD/TWD exchange rate from dropping below 28. Will TWD go strong or weak in the near future? Should investors go long on USD? Or will TWD keep appreciating? What strategies should investors adopt when trading USD indexes? Sky is going to share his views at 19:00-20:00 April 23, 2021 (GMT 8) in the BrokersShow exhibition hall. Never miss out the opportunity!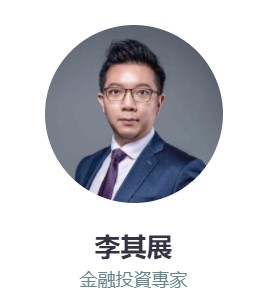 Financial investment expert Li Qizhan,A general economic observer with the most market operation ability in Asia, specializing in international economic trends and financial investment trend analysis, more than 10 years of actual market investment operation experience; Extraordinary News Channel-NEWS Gold Detector, intraday online analysis, TVBS-Gold Earth line, intraday connection analysis, Sanli Finance Channel-88 Wealth Management, Dongsen Finance Channel-57 money explosion, intraday connection analysis, book "Li Qizhan's Foreign Exchange Trading Winning Art of War", book "8 Investment Profits" Key indicators"
Speech: Seize the Investment Opportunities in global financial market.
Description: The US is striving to recover to what it used to be, so it has released a series of fiscal stimulus packages. The $1.9 trillion aid package and massive $3 trillion infrastructure plan proposed by the Biden administration will trigger market expectation for inflation and raise concerns for interest rate hike.
Inflation expectations have been steadily rising , resulting in a 1-year high yield on treasury bonds. Will the yield keep surging? Where should the global financial market be going? Where can we find new investment opportunities?
The lecture will be live streamed at 15:0-16:00 on April 24 (GMT 8) at Exhibition Hall.
Yang Xiang has 15 years' work experience in finance, 10 years of working experience in high-frequency quantitative trading and liquidity risk management. He has served as a senior executive in several overseas futures and derivatives brokerages, and has rich experience in trading product development, architecture for trading systems,modeling of high-frequency financial data,etc.
He will deliver a speech on the challenges and opportunities in an era of RegTech at 10:30-11:30 on April 23 (GMT 8) in EBC booth.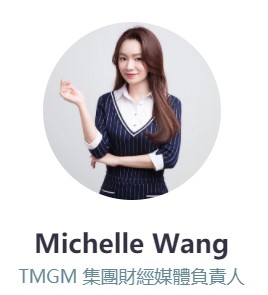 Michelle Wang is head of media at TMGM group,YouTube Channel 《Meng Po Finance Talkshow》host and Director. 10 year experience in financial news reporting,Specialize in international politics and economy, major financial events commentary, financial risk assessmentsIn 2015, Michelle's serial news reporting was awarded second prize of Shanghai News Award (Foreign radio and TV program category) .Michelle Wang Livestream Seminar Topic: Into the Ocean! Behind Japan's nuclear-polluted water dump: next 'Black swan' event of the world. How should investors hedge the associated risks?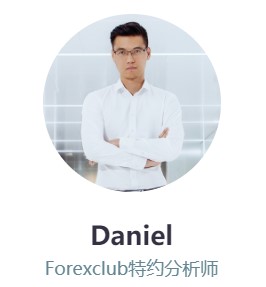 Daniel entered the market in 2007 and has more than 10 years of industry experience. He has served as a special foreign exchange and precious metal analyst for well-known financial media such as CBN Futures Weekly, Jiangsu Finance, Fujian Finance, Zhejiang Finance, Phoenix Finance, and many domestic banks. Provide market research reports, strategic analysis and market trend suggestions. Personal investment philosophy: rigorous analysis, decisive execution; mentality>discipline>technology.
Daniel will give a lecture on the four major products of Forexclub International Financial Institute at 13:30-14:30 on April 23 (GMT 8) at Forexclub's booth.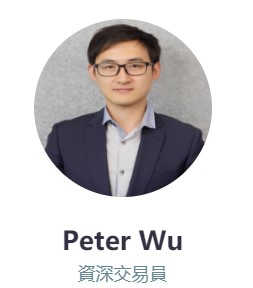 Peter Wu, Senior Trader at Decode Global
University of Bonn – Bachelor of Economics
University of New South Wales – Master of Actuarial Science

He began trading since 2004 through self-study and other methods.
Personal trading style:
1.Intraday, swing trading
2.Currencies: Euro, USD, Yen-USD, Pound-Yen
3.Complete entry and exit of the transaction within a predetermined period every day. Never hold overnight
4.Leverage of each transaction is 1.5times,
5.Monthly profit target is 3%, and the maximum retracement target is 5%.
The following are elements to a successful trader and is what I adhere to: trading methods, fund management, mentality management and trading discipline.
He will deliver a speech on investment and trading as well as strategies for making steady profit at 17:00-18:00 on April 24 (GMT 8) at Exhibition Hall.
For other lecturers, please refer to the Guest section at BrokersShow homepage.