Nuggets of wisdom provided by experts:international horizon essential to investment and investment opportunities to be seized in globalization
On the afternoon of April, 24th, livestream room of BrokersShow pampered investors with a succession of five scintillating speeches, which impressed and satisfied the needs of investors.
It was known to investors from the financial sector that investment would never be solely about studying techniques. Instead, emphasis should be laid on both the fundamentals and the techniques. This held true especially for monetary investment which would require both a panorama of the global economy and foresight. In the livestream speech this afternoon, analyses of global financial market from different perspectives were made by Wang Ping, the special analyst of WeTrade, and Li Qizhan, the special guest invited by the host, to sort out the signals guiding investment amid globalization.
Wang Ping noted that inflation might reign in the future in the medium-and-long term, which meant weaker currencies for ordinary people and required investors to remain alert to possible crisis. By analyzing the investment market based on the economic situations during the several outbursts of high inflation in the history of the United States, She made a bold prediction that the sixth round of 5G-centered technological reform and innovation might be on the way. With China being a trailblazer in 5G technology, the internationalization of the renminbi and digital currencies would be future trends, and new opportunities would be open to China's financial market.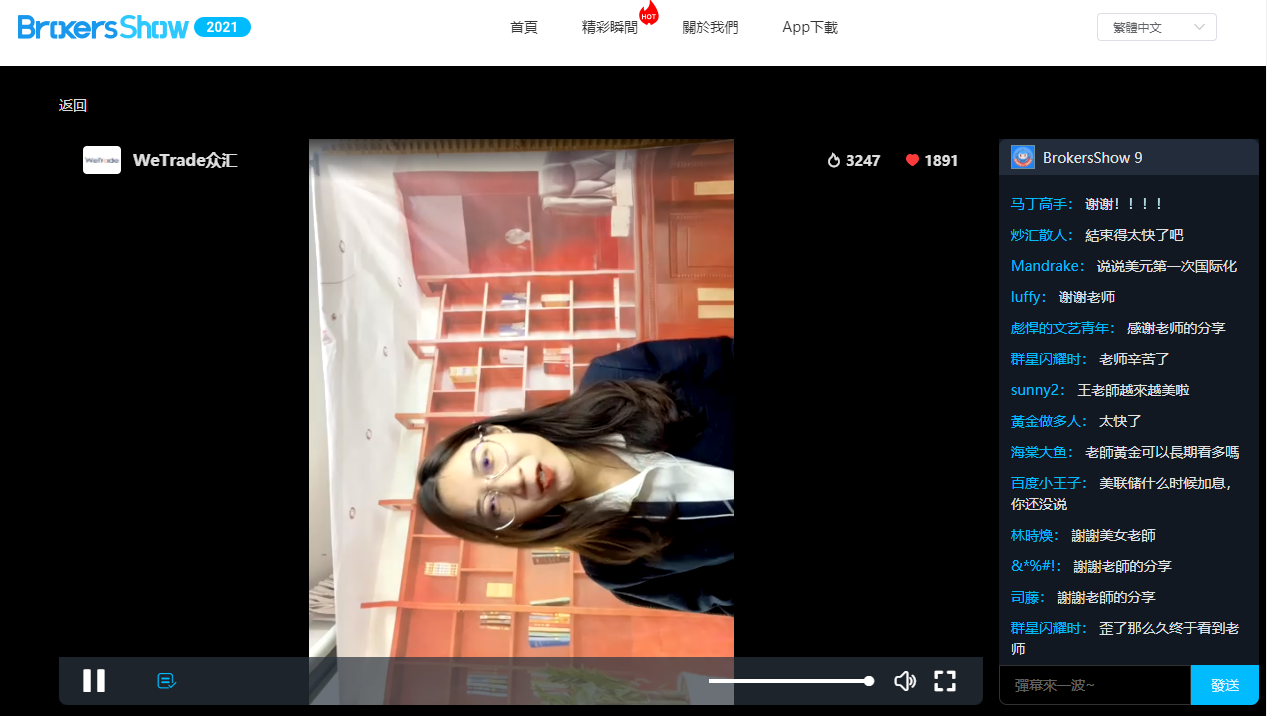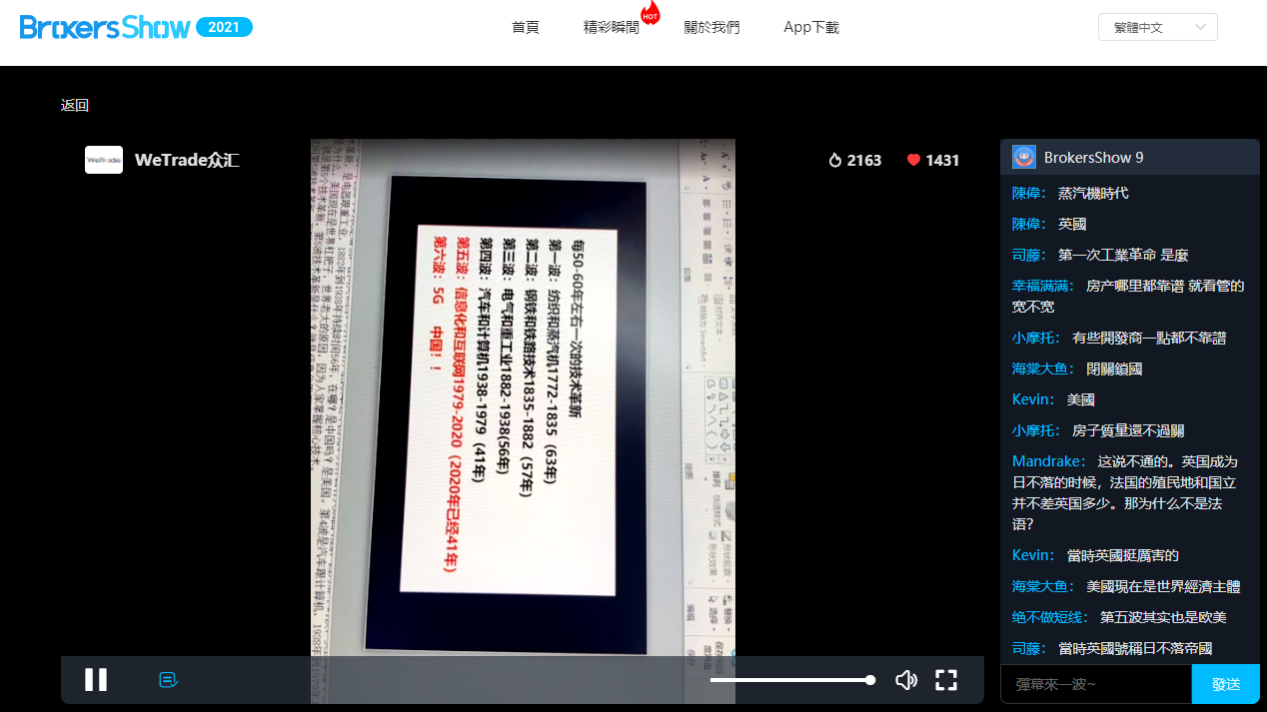 Li Qizhan, an expert in monetary trade from Taiwan, had in-depth and professional analyses of the financial market and of how the dollar would develop from a global perspective. At the end of the livestream speech, Li also interacted with the audience and provided insightful feedback to questions posed by investors.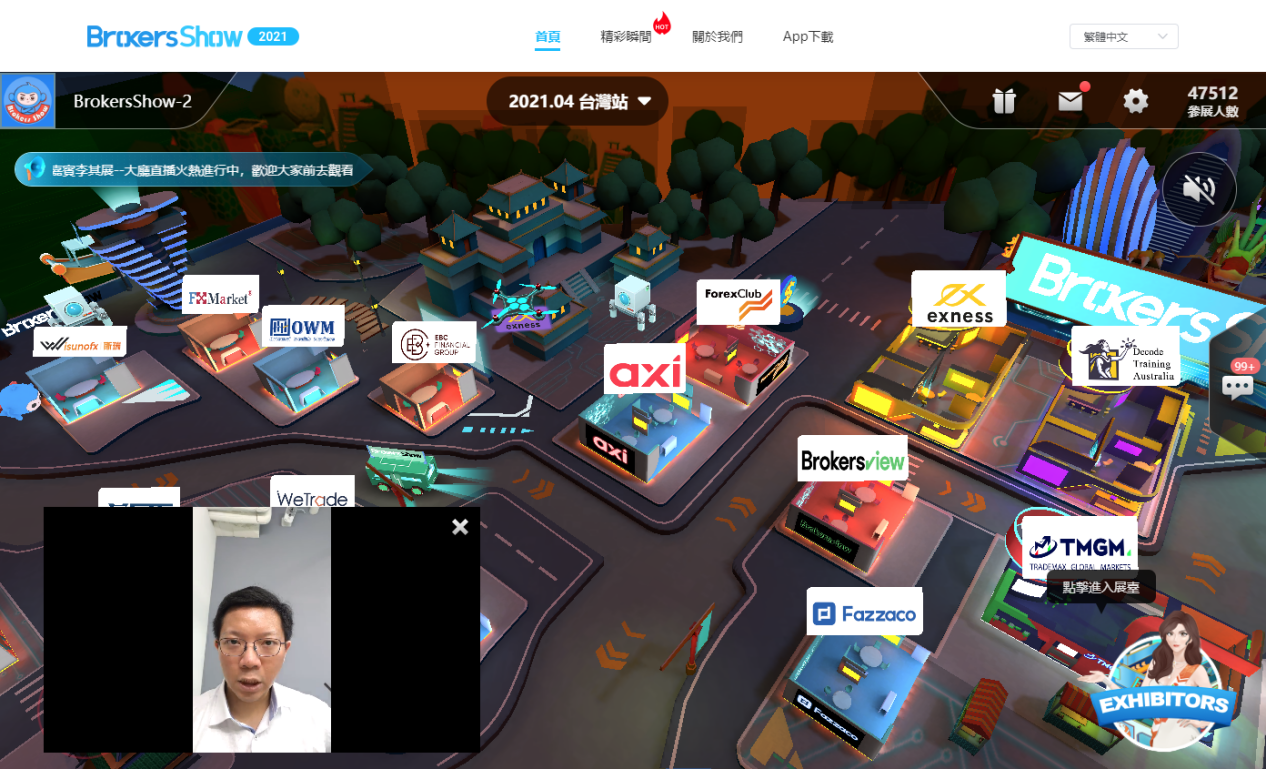 A comment that propped up on the screen during the livestream speech read, "Li's speech far outweighs ten years of reading in value." That might also be how many participants felt. Investment cannot be made in a vacuum. To secure a foothold, it would be imperative to develop the global perspective and seize opportunities of this age.