Rank on the active user list
The BrokersShow·Taiwan has been conclusion, Who can get the rewarda? Now let us publish.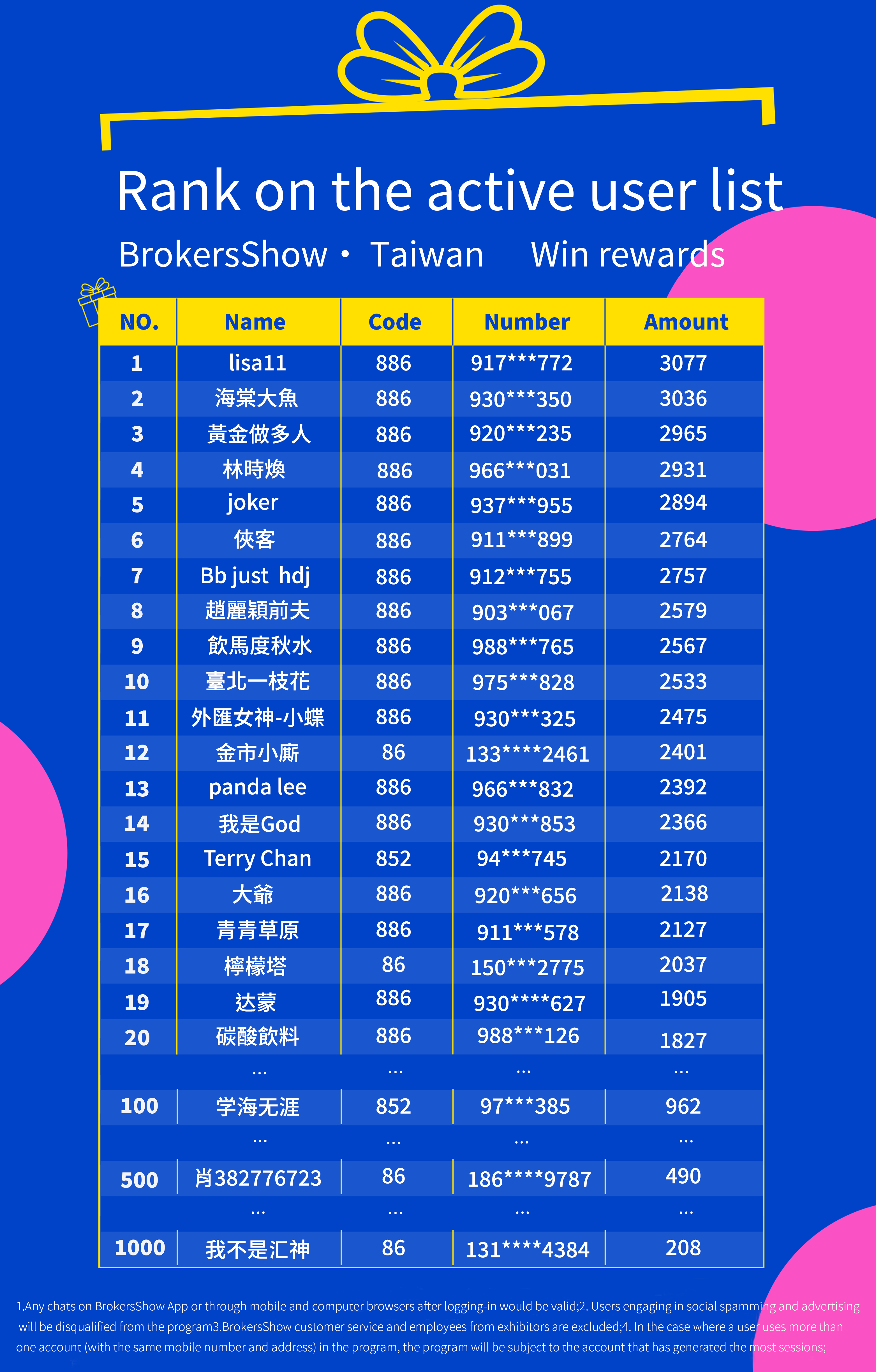 Thank you for your active participation. Congratulations to the users who got the rewards!
Within 3 business days after the conclusion of BrokersShow, our staff will contact you and confirm your information through mobile phone. Users who are awarded the forex trading e-books should contact our email at bd@brokersshow.com to get your rewards.
Rewards for the most active users
No. 1: Yusan Kaoliang liquor aged 16 years(1,500 mL)
No. 2: Nintendo Switch
No. 3: Dayuling oolong tea (120g) Alishan oolong tea (120g)
The prizes for the 4th to 6th winners will be get Auto close/open umbrella.The 7th to 10th prizes are tMouse ceramic coin bank .Prizes from 11th to 15th are Sunnyhills pineapple cake.Places 16-1000 will receive the Forex trading e-book!
Disclaimer:
On the premise that the event can run smoothly and fairly, BrokersShow reserves the right of final interpretation to the rules unspecified here.