Congratulations to CPT/Tickmill/ZFX for being BrokersShow Virtual Expo Gold Sponsor in June in Malaysia
Congratulations to CPT for being BrokersShow Virtual Expo Gold Sponsor in June in Malaysia , Booth No.9

Congratulations to Tickmill for being BrokersShow Virtual Expo Gold Sponsor in June in Malaysia , Booth No.10
Congratulations to ZFX for being BrokersShow Virtual Expo Gold Sponsor in June in Malaysia , Booth No.15
1.About us
Time: June 24-25
BrokersShow is a game-changing financial expo,where you can get access to the online financial world with immersive experience. Easier communication enables comfortability in trading.BrokersShow Virtual Expo is available on computer browsers and mobile browsers,Usher in a new ear of financial expo
2.About Sponsor
CPT is being BrokersShow Virtual Expo Gold Sponsor in April in Taiwan , Booth No.9
As a member of LSE, CPT Markets is a leading international provider of financial derivatives, and related services, with a number of top liquidity providers, through the online trading platform, real-time trading of a variety of financial derivatives, covering foreign exchange, digital currency, precious metals, crude oil, index, CFDs and other instruments, to provide investors with competitive spread, reduce risks in trading and create a superior trading experience. CPT Markets is authorized and managed by the Financial Conduct Authority (FCA) under the registration number 6707165, N0.606110 and regulated by the Belize International Financial Services Commission (IFSC) under license number: No. IFSC/60/430/TS/19
You will like its team. Whether it is in the UK or the Asia-Pacific, there is a gathering of major investment banks from all over the world and outstanding specialist in finance; meanwhile, CPT Markets conceive an innovative, open-ended, and culturally inclusive environment to ensure the competitiveness.
You will be fond of its service. Customer-oriented is the principle that we have adhered to for more than 10 years. We believe in that customer satisfaction determines the company's future, and there is no denying that it is our priority for sure.
Without a doubt, you will enjoy its technology. We spend part of our revenue on program-optimization and personnel training (OJT). We know that a stable trading platform and independent capital management are so important. Furthermore, we deeply know that financial security is our bottom line.
There are lot of worldwide branches, located in London, Malaysia, Philippine, Vietnam, Dubai, Taiwan, Indonesia, Thailand and Hong Kong and we provide 5*24 online customer service and support. CPT Markets, good service, you deserve it!
Tickmill being BrokersShow Virtual Expo Gold Sponsor in June in Malaysia , Booth No.10
Tickmill Group reported its highest ever monthly trading volume of $195.6 billion notional value in March 2021. The first quarter of 2021 was an impressive one for the Group with the total trading volume for FX and CFD products standing at $511 billion notional value (January $147.4, February $167.5, and March $195.6 billion respectively). In the meantime, the total number of trades executed in Q1 2021 exceeded 38 million.
The rise in the volume of trading activity is testimony that the global trading community recognises the Tickmill brand for all their trading needs and increasingly values its unique trading conditions which are known to be some of the most competitive in the industry.
Commenting on Tickmill's record achievement, Chief Executive Officer of Tickmill UK Ltd Duncan Anderson, stated "Following a dynamic 2020, we are ready to reach new levels of excellence in the year ahead by offering products, services and tools that matter most to our clients while keeping trading costs to the minimum. Building on last year's phenomenal performance which saw the introduction of new asset classes and trading platforms, we are looking to take our product offering to a whole new level this year by enhancing our traders' experience with sophisticated and technologically advanced solutions".
Tickmill's exceptional performance demonstrates a remarkable start to the year and gives new impetus to the Group's business growth and expansion strategy. A key focus of the company in the year ahead will be the expansion of its Exchange-Traded Derivatives product range, the addition of new trading platforms, tools and applications aimed towards diversifying the trading options for retail traders.
ZFX for being BrokersShow Virtual Expo Gold Sponsor in June in Malaysia , Booth No.15
What are the advantages and disadvantages of high and low leverage? Every penny read!
That said, a lot of investing games aren't just games you can play. Has using leverage increased your flexibility? -? But does the greater the leverage, the greater the risk? It's a myth.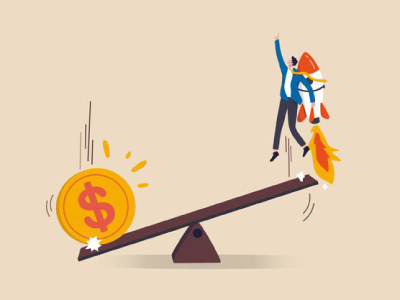 As an example, suppose the principal is $10,000:? So it's 1:100, you need $1,000 for the first transaction, and you have $9,000 left in your account, right? 1:2000? You only need $50 for each transaction and you have a balance of 9,950 in your account? How much principal is left in your account is how flexible you can be: can the money be used to cover your positions? (unrealized loss)? Or to increase position (to take up margin); Under different leverage ratios, there is no difference in the actual amount of profit or loss. The more leverage you have, the more flexible you are when you trade.
Therefore, the 1:2000 account offered by ZFX is the most flexible investment. Use the least money, do the largest transaction, is the wise way. ? If you are new to the game and don't have a clear investment strategy and are struggling to get started, you can choose one of your favorite instructors and let the trading program follow you. It's a concept like this: whose portfolio will grow the most on an open platform compared to the trading performance of the top players? Who did the best? You pick the ace of good ideal, can set program to follow them to conduct dish automatically, follow in step the practice of the study ace people, make money when sleeping is not a dream! If you want to learn more about this Buddha-like trading mode, you can join ZFX's live stream to help you trade easily.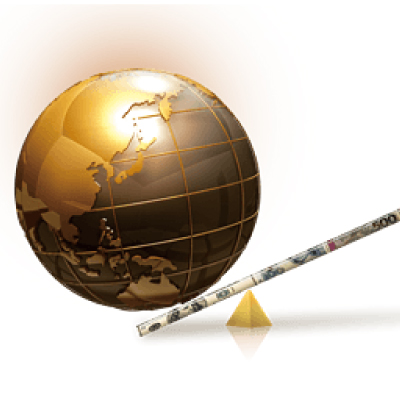 Warm tips: the speed of gold is also an important link. ZFX promises to deliver gold within 24 hours, a few days faster than its peers on average; After all, if you win money, you should get it quickly. Now just fill in your contact information and sign up for a trial run to enter the lucky draw to win 500 gifts, including the PS5!
June 23-24, BrokersShow Virtual Expo Malaysia Station, be there or be square with you.
Click the link now and sign up to win the gifts:
https://www.brokersshow.com/tw