Congratulations to WeTrade,PRCBroker , TMGM,FXMarket for being BrokersShow Virtual Expo Silver Sponsors in June in Malaysia
Congratulations to WeTrade for being BrokersShow Virtual Expo Silver Sponsors in June in Malaysia , Booth No.8
Congratulations to PRCBroker for being BrokersShow Virtual Expo Silver Sponsors in June in Malaysia , Booth No.7
Congratulations to TMGM for being BrokersShow Virtual Expo Silver Sponsors in June in Malaysia , Booth No.17
Congratulations to FXMarket for being BrokersShow Virtual Expo Silver Sponsors in June in Malaysia , Booth No.22
1.About us
Time: June 24-25
BrokersShow is a game-changing financial expo,where you can get access to the online financial world with immersive experience. Easier communication enables comfortability in trading.BrokersShow Virtual Expo is available on computer browsers and mobile browsers,Usher in a new ear of financial expo
2.About Sponsor
WeTrade is being BrokersShow Virtual Expo Silver Sponsors in June in Taiwan , Booth No.21
WeTrade is an international foreign exchange broker, with offices or service centers in the UK, Seychelles, China, Malaysia, Thailand, Vietnam and other countries, providing global traders with more than 60 kinds of financial derivatives, including foreign exchange, index, crude oil, precious metals, digital currency and so on. We provide multi-lingual, round-the-clock retail and institutional services to Europe, Asia, Africa, Australia and other countries and regions. Based on the concept that trading starts with trust, we provide traders with a full range of capital security, extremely low margin, excellent and stable trading environment and multi-sided activity support. The industry's first integral mall, life-long service, pay tribute to the quality of life of traders.
PRCBroker being BrokersShow Virtual Expo Silver Sponsors in June in Malaysia , Booth No.7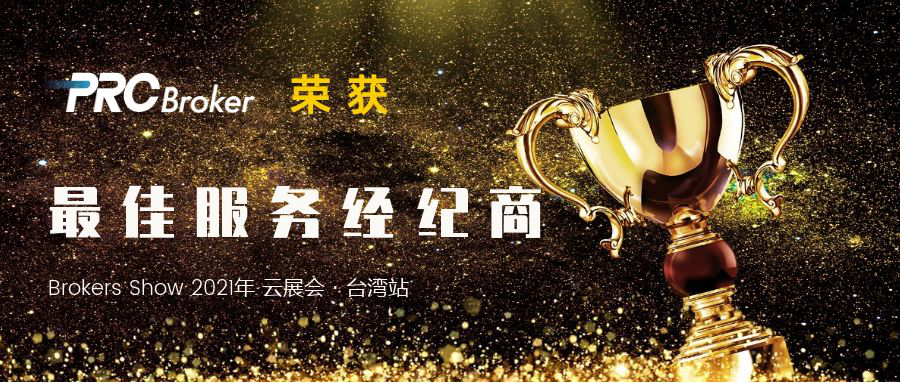 PRCBroker Group joined hands with a number of high-quality platforms in the industry to provide a unique feast for the industry at the "2021 Brokers Show Taiwan" 3D Cloud Exhibition. With first-class service quality, professional performance and outstanding reputation, we are awarded the "Best Customer Service Broker" honor.
Professional and timely customer service is a highlight of the PRCBroker, with a sophisticated Asian customer service team providing multilingual professional customer service for customers throughout Asia on a 5*24 basis. PRCBroker provides professional online consulting services in Japanese, Chinese, English, and Korean, and uses a variety of interactive methods to enhance customer experience, which has been well received by the mainstream media and recognized by many traders.
Times are changing, the original aspiration remains unchanged! As always, PRCBROKER will strive to expand the market territory, explore a wider range of investment areas, so that the PRCBROKER brand spirit and professional services can be spread around the world, becoming the best choice for more and more investors. Although the road is far, the line will come! We will use professional, rigorous attitude, meticulous, thoughtful service, treat every trader who wants to get rich through investment, not to live up to the reputation of the best service broker!
TMGM being BrokersShow Virtual Expo Silver Sponsors in June in Malaysia , Booth No.17
Founded in 2013 in Sydney, Australia, TMGM Group is a broker offering financial products to clients around the world. As the only designated online trading sponsor of the 2021-2023 Australian Open, TMGM provides investors with 7 categories of trading products, including stocks, foreign exchange, precious metals and digital currencies. The group has 7 regional offices in Sydney, Melbourne, Adelaide, Canberra, the Philippines, Cyprus and Taiwan. Customers and partners in 200 regions around the world. Under the dual supervision of ASIC (Australian Securities Commission) and VFSC (Vanuatu Financial Services Commission), TMGM guarantees the safety of investors' investment in many aspects.
For more information, please visit www.tmgm.com.
FXMarket for being BrokersShow Virtual Expo Silver Sponsors in June in Malaysia , Booth No.22
FXMarket p. m, founded in 2002, the group is headquartered in London, England, in the United States, Australia, Canada, Hong Kong, Malaysia, and st. Vincent has offices, is an international professional stock brokers, including foreign exchange, precious metals, commodities, stock index, Hong Kong stocks, digital currency, one-stop service. The platform uses the internationally famous MT4 trading software, support the lowest 0.01 hand, the highest leverage up to 1000 times, the lowest only 16 dollars can open an account trading. With gold, stock index and Bitcoin as its core products, the company provides the most competitive spread and leverage in the industry, such as 3 points for the Hang Seng Index and 15 points for Bitcoin.
The mission of the FXMarket Group is to provide personalized, award-winning professional services, high quality trade execution and transparency to help clients increase the value of their individual portfolios and seek long-term wealth creation. Our sustainable business model helps our clients achieve their trading goals. Through our market-leading MetaTrader4 platform, we offer institutional-grade quotes and deep liquidity, with more than 20 of the world's top investment banks and hedge fund liquidity providers selected through our superior price aggregation engine, True FX. As a result we have optimal spread prices and market depth, and can reduce our customers' transaction costs, providing better quotation and trade execution. We constantly strive for excellence in the technical level, and strive to provide the best trading environment for customers.
June 24-25, BrokersShow Virtual Expo Malaysia Station, be there or be square with you.
Click the link now and sign up to win the gifts:
https://www.brokersshow.com/tw