Congratulations to Decode Global for being BrokersShow Virtual Expo Diamond Sponsor in September in Vietnam , Booth No.2
Congratulations to Decode Global for being BrokersShow Virtual Expo Diamond Sponsor in September in Vietnam , Booth No.2
1.About us
Time: September 9-10
BrokersShow is a game-changing financial expo,where you can get access to the online financial world with immersive experience. Easier communication enables comfortability in trading.
2.About Sponsor
Decode Globa is being BrokersShow Virtual Expo Diamond Sponsor in April in September in Vietnam , Booth No.2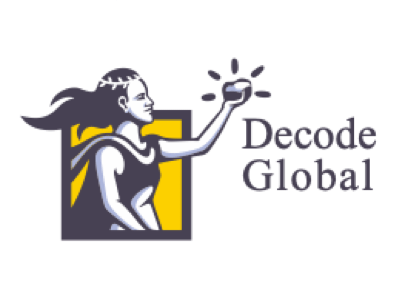 The smart way to financial freedom
In 2021, are you still living the nine-to-five life? Fixed salary, fixed location, doing fixed things? Even if you seem to be satisfied with your current situation, there must still be a place in your heart that seeks for financial freedom, looking for a new way of life, right?
You might think that such opportunity is rare, which prevents you from taking your first step. Did you know that this opportunity is not far out of reach, in fact it is so close that it is just a matter taking a first step. Decode Global provides a platform which allows you to fulfill your financial freedom dream without abandoning your current life structure.
Decode Global was founded in 2004. Decode Global is the Diamond Sponsor of Brokers Show 2021 Vietnam, Booth No. 2. Join us at booth No. 2 and we will clarify all your questions in regard to our Super IB structure and prizes!
In addition, Decode Global currently holds several financial service licenses around the world, including Australian Financial Services License (Market Maker), Australian Financial Services License (Fund Management), Vanuatu Financial Services License from Vanuatu Financial Services Commission (VFSC), Australian Securities and Investments Commission (ASIC) and Financial Services Authorisation from St Vincent& the Grenadines Financial Services Authority (SVGFSA). Decode Global is strictly regulated and supervised under these regulators.
Advantages of Decode Global
- Transparency
- Instant withdrawals and Deposits
- Experienced customer service
- Cutting edge technology
- Experienced team of professionals
The distance between you and financial freedom is only one step away, Decode Global is here to take "this step" with you! Join now to be in the running of $100,000 US dollars' worth of prizes! This includes Microsoft surface pro laptop, Headphone, Microsoft mobile phone and community free signal account worth 1,000 US dollars. What are you waiting for! See you at Booth No. 2, Decode Global and stay tuned for our live stream session on the 10th September 2021, at 15:30~ 16:30 Vietnam time.
Click the link now and sign up to win the gifts:https://www.brokersshow.com