Lessons of Applicability Brought about a Surge in Popularity on the First Day of the Exhibition
As BrokersShow Virtual Expo Malaysia, which was successfully concluded last month, won recognition from both investors and brokers, the elaborate BrokersShow Virtual Expo Vietnam kicked off today amid much expectation. This sentiment of expectation was not confined to investors and exhibitors but also felt by us the editors.
As of 19:00 on September 9, the number of exhibitors in this exhibition has exceeded 45,000. A closer look found a throng of investors in front of every exhibitor's booth who were chatting with joy.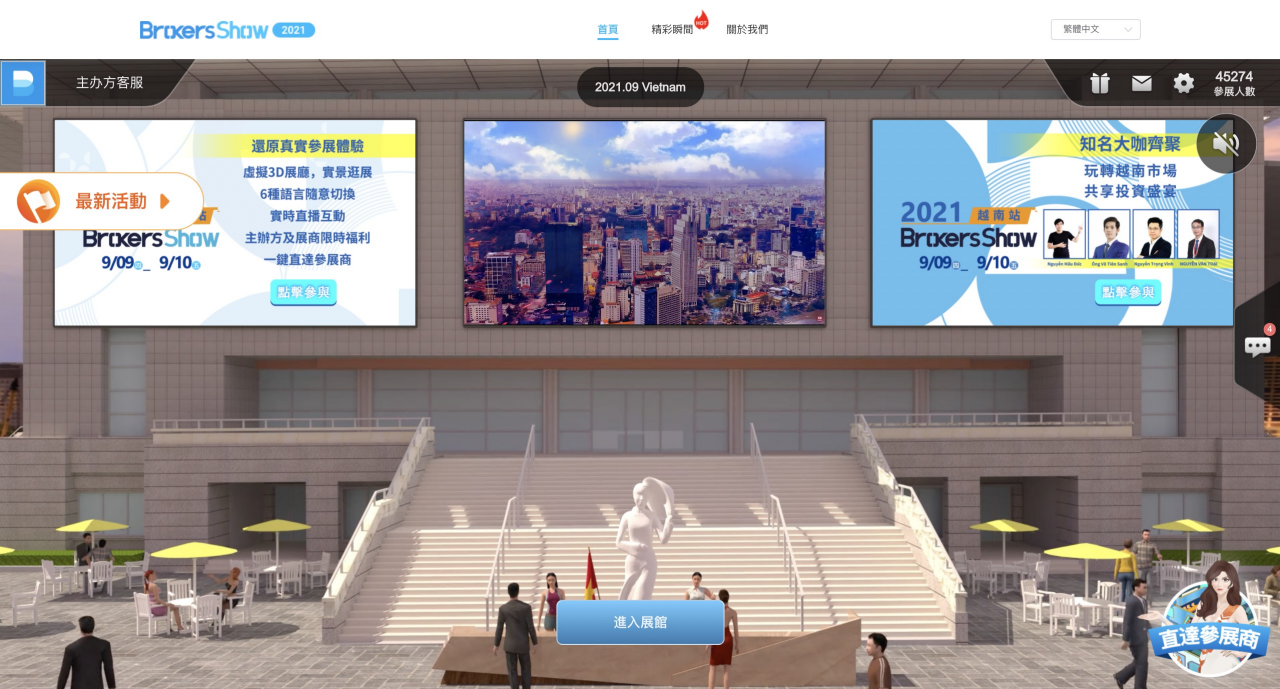 Stellar experts offering instructive lessons
"Early bird catches the worms", as the saying goes. Those who came early to the expo had good reasons to be happy for there was a slew of instructive lessons. We organized a record 6 rounds of live interactions so that our sincerity could be felt. We were convinced that those live interactions and scintillating speeches from experts would make participants feel much pampered .
Among the lessons was one themed on Interpretations of the Recent Bitcoin Market and American Stock Market by Jack Tran, senior customer manager with TMGM. The lesson had been much expected by futures investors ready to take a head start in the trade of the hot products.The combination of the relaxing and fun atmosphere and the lecturer's incisive perspectives drew 4000 viewers. Investors who followed the lesson early were fortunate enough to be entitled to participate in the lucky draw organized by Jack Tran.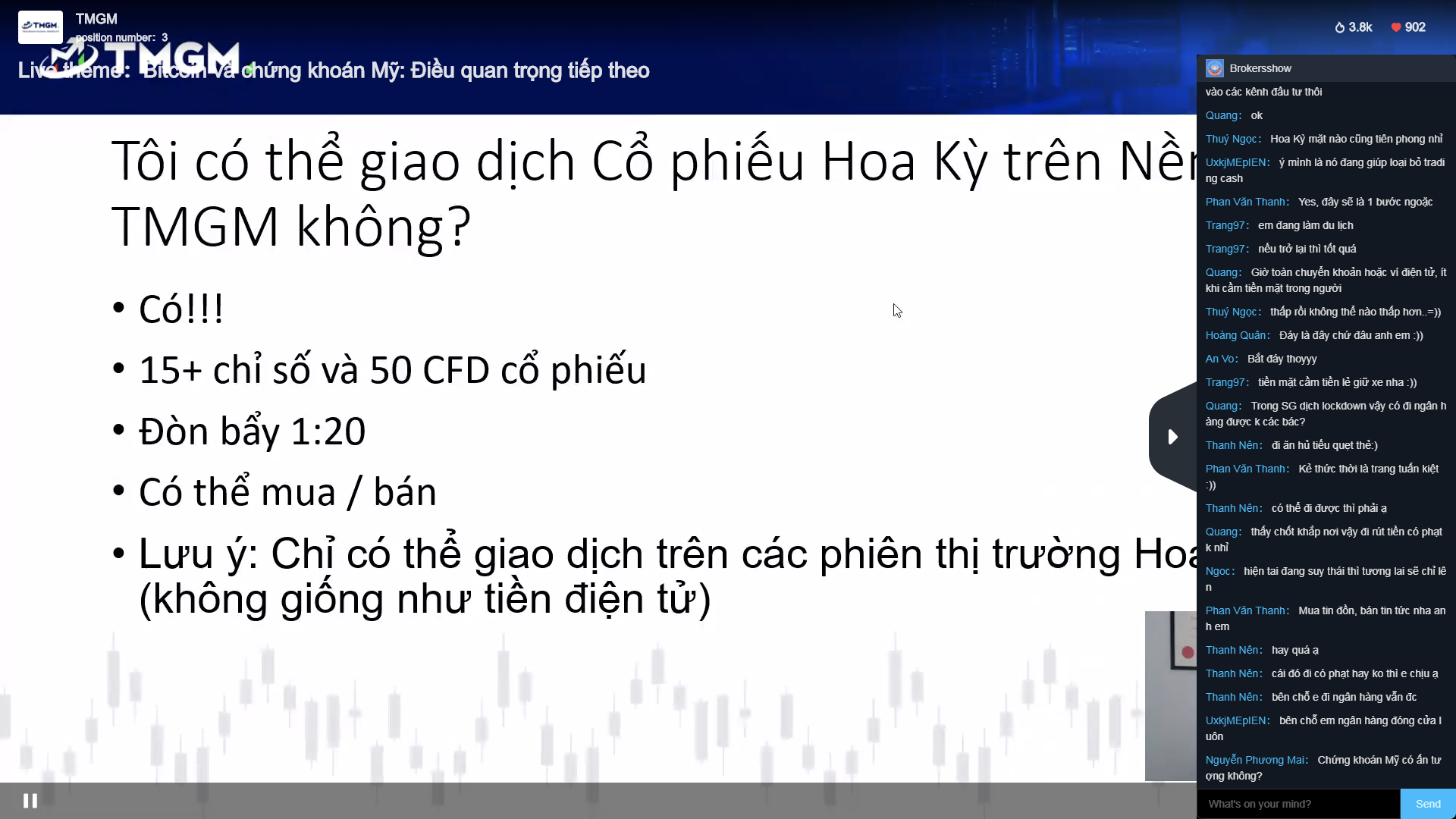 The participants emotion was still at a high pitch of enthusiasm at 4:00p.m. Live activities scheduled for the afternoon began with a lesson on how to read and understand market stories by Nguyễn Trọng Vinh, a special guest with BrokersShow.
The surge in the number of participants resulted in a soar in the number of comments. Many commented, "It was amazing to be able to participant in the virtual expo from home." Some said, "The form of virtual expo helps a lot in saving time and travel costs." Some claimed, "One of the greatest convenience is that it has made it possible to interact with brokers anytime. We expect to see more such activities. " The recognition of this expo from all parties has filled us with delight.
Without further ado, let me remind you that you need to hurry up to participate in the helpful activities as the first day of the virtual expo draw to a close. For anyone who wants to learn to how to become a professional broker as soon as possible, the lesson at 8 p.m. by Võ Tiên Sanh, a special guest with BrokersShow, is a must.